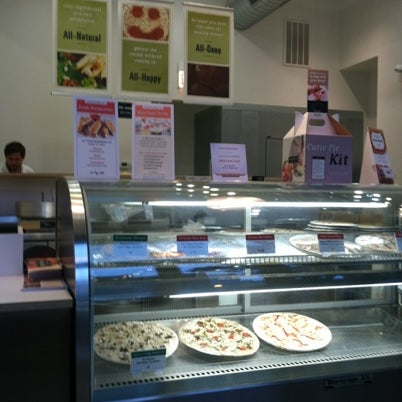 In case you missed this story (via
Chicago Tribune
):
HomeMade Pizza Co. has abruptly shut down its take-and-bake pizza stores.
The Chicago-based chain offered ready-to-bake pizzas made with local, fresh ingredients, pitting itself against competitors ranging from pizza restaurants to grocery stores. A company co-founder and a store manager confirmed the shutdown.
Efforts to reach Chicago-based HomeMade Pizza Co. and its officials on Monday were unsuccessful.
Along with the closing of an estimated 22 retail outlets on Friday, HomeMade Pizza appears to have shut down its website. The move comes after sales slipped last year at U.S. pizza establishments focused solely on take home and delivery, according to industry data.
HomeMade Pizza Co opened in the Sloop in 2008
at 1347 S. Michigan and from what we could tell did a decent business. Clearly this was more of a corporate decision, but nonetheless you never like to see businesses close.
For people on South Michigan all isn't lost in terms of getting some 'za.
Giordano's literally opened up across the street last year
.
(Hat tip: MU, PM, CPF, KP, CD, JG, PS, EM!)