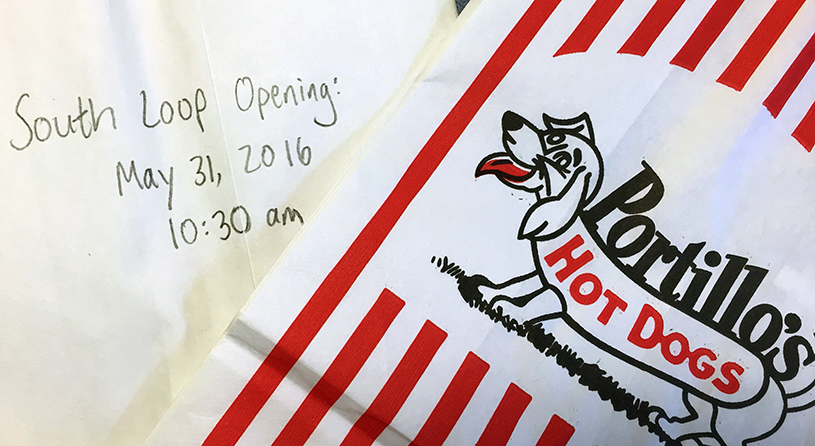 From the
Portillo's website
:
At long last, Portillo's is coming to the South Loop.
Join us on Tuesday, May 31st at 10:30 am as we open the doors to the South Loop Portillo's for the first time. The South Loop Portillo's will be the 43rd Portillo's in the United States and just the second in Chicago. Our new building features a Prohibition-Era theme, a double-lane drive-thru, and two outdoor seating areas. Founder Dick Portillo is scheduled to attend and is looking forward to greeting fans and thanking them for their support over the last 53 years.
The South Loop Portillo's is located at 520 W. Taylor Street at Canal and Taylor Streets.
This is only the second "city" location for Portillo's and judging by some of the response we've seen, we anticipate it's going to do just fine.
The buildout for this store seemed to go very smoothly (which is often the case for restaurants and whatnot). As you may recall news came down of the
restaurant coming to the Sloop back in September of last year
.
Development continues to pick up steam in this area of the neighborhood and we expect to see this trend continue.
Welcome to the Sloop!
Business Counter is updated
.