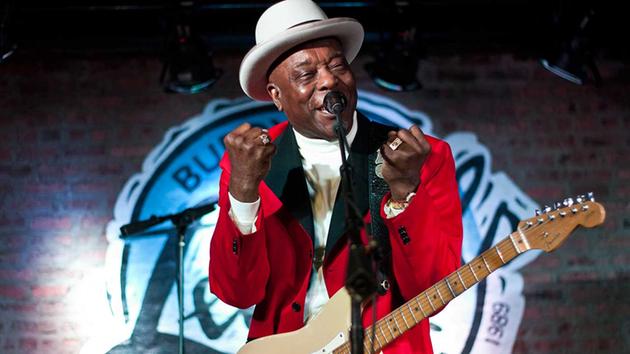 For awhile now, legendary blues-man Buddy Guy has been showing up to his South Loop club, Legends (700 S. Wabash), for a variety of shows throughout the month of January. This year is no different (
via ABC7
):
Chicago Blues legend Buddy Guy will perform 16 shows in January 2016 as part of his annual residency at Buddy Guy's Legends in Chicago.
The "Buddy Shows" will run Thursday through Sunday every week from January 7 - January 31.
The six-time Grammy Award winner and Rock & Roll Hall of Famer only does schedules performances in his namesake club in January and the shows consistently sell out.
As of this morning there was still availability (although some shows are sold out).
We went back in 2010
and had quite the experience.
Go see a legend on his home turf at Legends.