We always like dreaming about the future and that's why it was fun to read through
an article on Huffington Post that looks at what Chicago might look like in 20
34
. Mostly they talk about 9 high-profile "vision" projects.
Three of which are close to or in the Sloop (Motor Row, McCormick Place and the Vacant Post Office that spans Congress PKWY). Here is
what they say about the McCormick Place plans
:
6. McCormick Place Expansion McCormick Place is already North America's largest exhibition and meeting facility, but a massive project (planned in conjunction with the Navy Pier overhaul) is set to add a 10,000-seat events center, a boutique hotel, a 1,200-room Marriott hotel, a new CTA station on the Green Line at Cermak and a new basketball arena for DePaul University.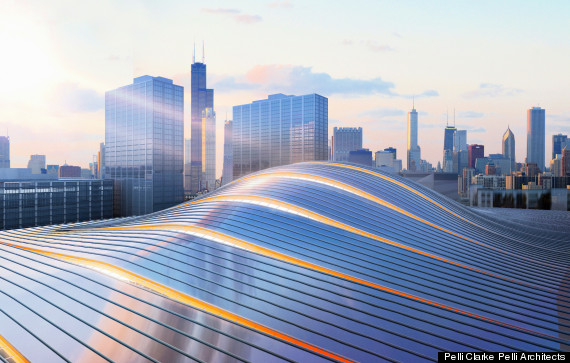 While nothing is new, it's still a fun read. They also touch on Navy Pier, The 606 (aka Bloomingdale Trail), The Spire, The Riverwalk, Lake Shore Drive and others.
(Hat tip: KK!)