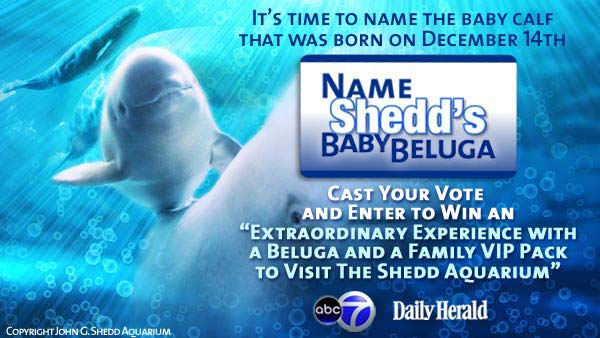 As one of the newest and probably cutest new neighbors in the Sloop needs a name. That's right, the Shedd's Baby Beluga Whale that was born this past December needs a name and you can vote on it!
We will do a short poll on Sloopin, but you can go to
this website
to register an official vote.
Finally, here is a video of the birth of the yet to be named Baby Beluga