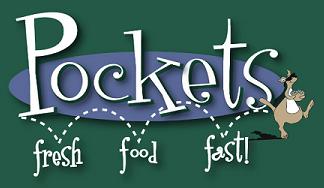 We've actually never been to
Pockets
(and have heard mixed reviews), but regardless a new Pockets location has opened in Printer's Row (at 555 S. Dearborn). We recently got a coupon in the mail and it looks like you can
order online
now so we assume it's up and running.
In other local restaurant news,
the Grille
(at 823 S. State), hasn't been open the last couple of times we went by the spot. We're not sure the status of this place, but when we went by during the early evening the place wasn't open. As you probably remember,
the restaurant was originally called UFood
, but shut down shortly after it opened for some reason. Anyone know the status of the Grille?