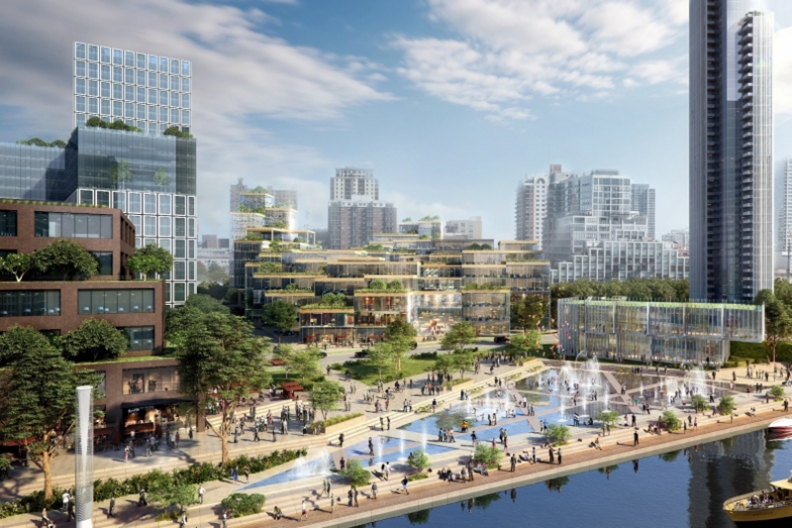 Yesterday we spoke about the
proposed change to the CTA station
planned for the 78 development. Today, we read an article in
Crain's about the status of another aspect of the development that most have written off
. New governor J.B. Pritzker breathes some new life into this topic:
llinois' incoming governor is throwing a lifeline to the University of Illinois' proposed Discovery Partners Institute in the South Loop, effectively toning down earlier remarks that some thought placed the budding research facility at death's door.
In a phone interview, Gov.-elect J.B. Pritzker, who will be sworn into office at noon Monday, said he still is "disappointed" that predecessor Bruce Rauner failed to line up any of the billions of dollars in private capital he'd promised to match the up to $500 million in state funds recently appropriated for the institute and related academic efforts. Rauner has said the money would be available—but only if he was re-elected.

However, Pritzker also made it clear he believes the institute still has merit and that it definitely is alive.

"I care deeply about bringing jobs and innovation to Illinois," said Pritzker, a venture capitalist who found the 1871 tech incubator. "DPI is one opportunity to do that."
The new governor conceded that the private capital "didn't happen," and strongly suggested that progress is needed if any of the $500 million in state funding is to be released by him.
Was the "private capital" Amazon's HQ2? Probably?
Anyway, we'll see what happens on this one also.