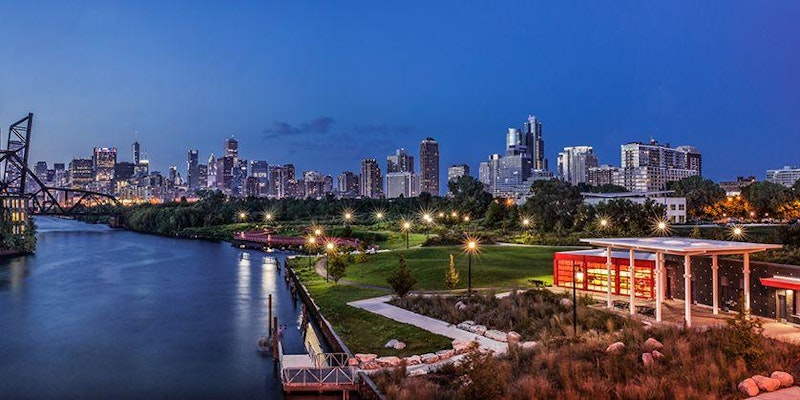 This looks
like a fun event
:
Walk Ping Tom Memorial Park with Principal Ernest Wong of site design group, ltd., the landscape architecture firm responsible for designing the 19-acre public open space located in Chicago's growing Chinatown neighborhood.
Developed in five phases over 18 years the park has become a cultural destination for visitors and has also become an important part of daily life that contributes to the health and wellness of neighborhood residents and the region.
This event appears to be free and is happening on Sunday, May 7th at 10am.
Click here to register
.
(Hat tip: NS!)