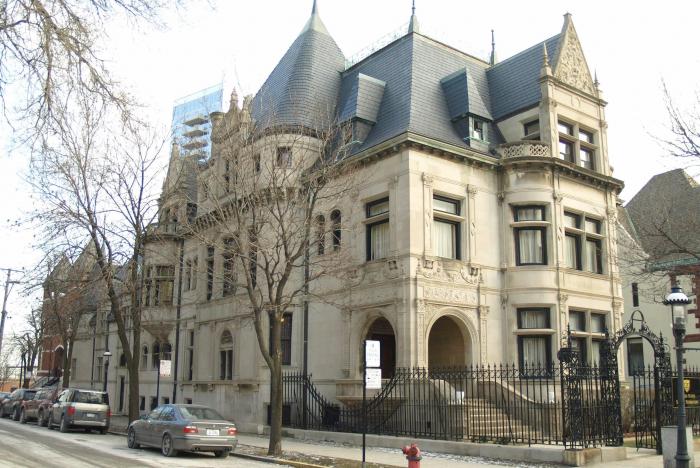 In case you missed this story from last week, there was a lot of news about the United States Soccer Federation and some of the lawsuits they're fighting regarding gender discrimination.
You may be wondering why we're writing about this, but the Sloop connection was buried in the article (via
Sportsbusiness.com
):
US Soccer is also looking to move out of its Soccer House headquarters in Chicago's South Loop because it needs more room due to an expanded workforce. It will look to lease space elsewhere in the city for a few years while it figures out a long-term plan.
For those of you who aren't familiar, the US Soccer HQ is at the southeast corner of 18th and Prairie - anchoring the mansions on Prairie avenue. The house - called the William W. Kimball House - is actually on the National Register of Historic Places and
according to wikipedia the history goes something like this
:
The house was built in 1890–92 for William Wallace Kimball, a piano manufacturer. Kimball reportedly spent $1,000,000 on the home. At the time, Prairie Avenue was known for its expensive homes designed in popular revival styles, and the district was home to many of Chicago's wealthiest residents. The Kimball House and the John J. Glessner House are the main two surviving examples of the district's homes of the late 1800s. The house now serves as the headquarters of the U.S. Soccer Federation.
It is a beautiful building, but always seemed like a strange location for the US Soccer operation (other than it's proximity to Soldier Field).
Assuming they move out, curious to see what happens to this building. Bed and Breakfast anyone?