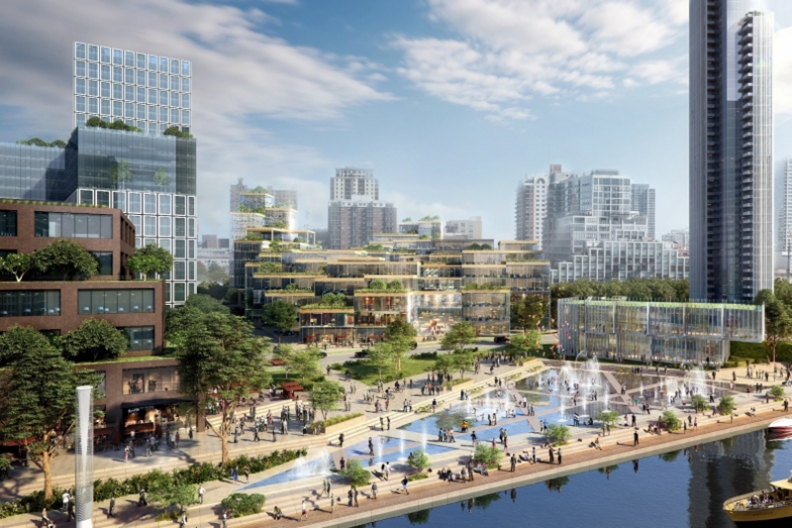 With that said, one of the other major undertakings being discussed for this land is the Discovery Partners Institute - which is billed as an innovation center in partnership with various major public and private institutions. The hope is to accelerate Illinois and Chicago's place in the technology.
While the plans sound good, much of the detail is still TBD. Over the past couple weeks, this topic has been in the news with the naming of a leader (via
Herald
):
The University of Illinois has picked one of its own professors to head an effort to build and operate a major innovation center in Chicago's South Loop.

William H. Sanders has led the engineering department at the university's Urbana-Champaign campus since 2014 and will oversee what's called the Discovery Partner's Institute. The Chicago Tribune reports those duties will include leading construction of the center, supervise all faculty and staff hiring and oversee all new corporate and academic partnerships.

Once it is operating, the center is expected to employ more than 100 faculty members who will specialize in research on computing and big data, environment and water, food and agriculture and health and wellness. School officials say the center will accommodate more than 2,000 students a year.
Additionally
Crain's provides some info
on lawmakers attempts to get more info:
The fog around Gov. Bruce Rauner's planned South Loop tech hub led by University of Illinois lifted a little during a state Senate hearing yesterday, but there are plenty of details that still aren't visible. Even some pieces that seem to be in place could disappear.
The $500 million for the Discovery Partners Institute that was part of the latest state budget appears real, if not yet complete. It has changed the trajectory of the project, said U of I President Tim Killeen, increasing interest from potential corporate partners, private donors and faculty. He said DPI has verbal commitments of more than $100 million in private funding, but he didn't provide details.

The majority of the state funding will be used for construction or renovation of facilities in Chicago and on various U of I campuses, university officials said. The most visible is likely to be the new facility that U of I hopes to build on a 62-acre development south of Roosevelt Road between Clark Street and the Chicago River that's been proposed by Related Midwest.

Some of money also will be used to build or renovate facilities on other campuses, including Urbana-Champaign, UIC and Springfield, that are part of a virtual innovation network. But only about $150 million of the funding, which comes from Build Illinois bonds sold by the state, is in the bank. More money will come from a bond offering that could happen in October and future issues.

One thing is clear from the hearing: There is both considerable interest and concern about the project outside Chicago. Killeen and other U of I officials sought to reassure Sens. Chapin Rose, a Republican from Mahomet, and Scott Bennett, a Democrat from Champaign, that DPI isn't a raid on the Urbana-Champaign campus, which also is expected to see some new funding from the $500 million appropriation for DPI.
This is one of those things that feels abstract and should be viewed with a heavy dose of skepticism. In some respect, we wonder how closely this is or isn't tied to the Amazon HQ2 pitch. One of the major critieria for Amazon was access to quality talent. By potentially opening up this institute next door to HQ2 on paper could seem enticing. While we're unsure if Amazon is the linchpin for Discovery Partners Institute (or could it be the reverse?) - the timing of the announcements have our eyebrows raised.
We shall see...