What really caught our interest was the prominent staircase and the raised ceiling that accompanies it: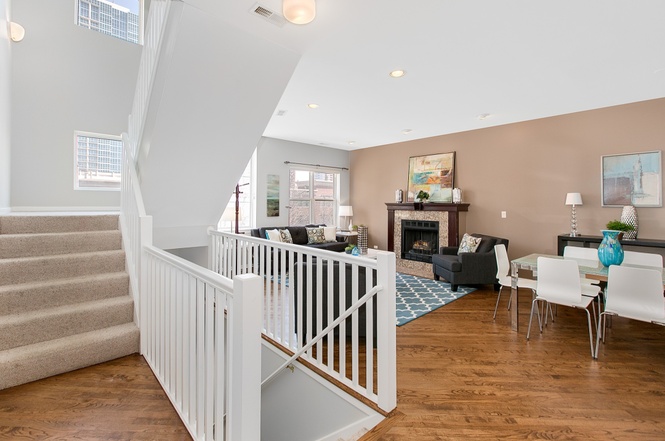 To be honest, we're not sure if this is a good or bad thing. Seems like it could be good, but it also might be awkward. Does anyone know?
Anyway,
they're having an open house on Saturday (2/25) and Sunday (2/26) from 11am - 1pm
. Go check it out and let us know how the unit looks!