While the underlying zoning for this 281-room, 306-foot South Loop hotel tower allowed it to move forward as-of-right, the site at 1101 S. Wabash fell under the private use zone of the Lake Michigan and Chicago Lakefront Protection Ordinance and still required a nod from the Plan Commission. Developed by Hinsdale-based S.B. Yen Management Group and penned by local architect Lothan Van Hook DeStefano, the glassy blue-tinted tower appears to have already started construction earlier this week.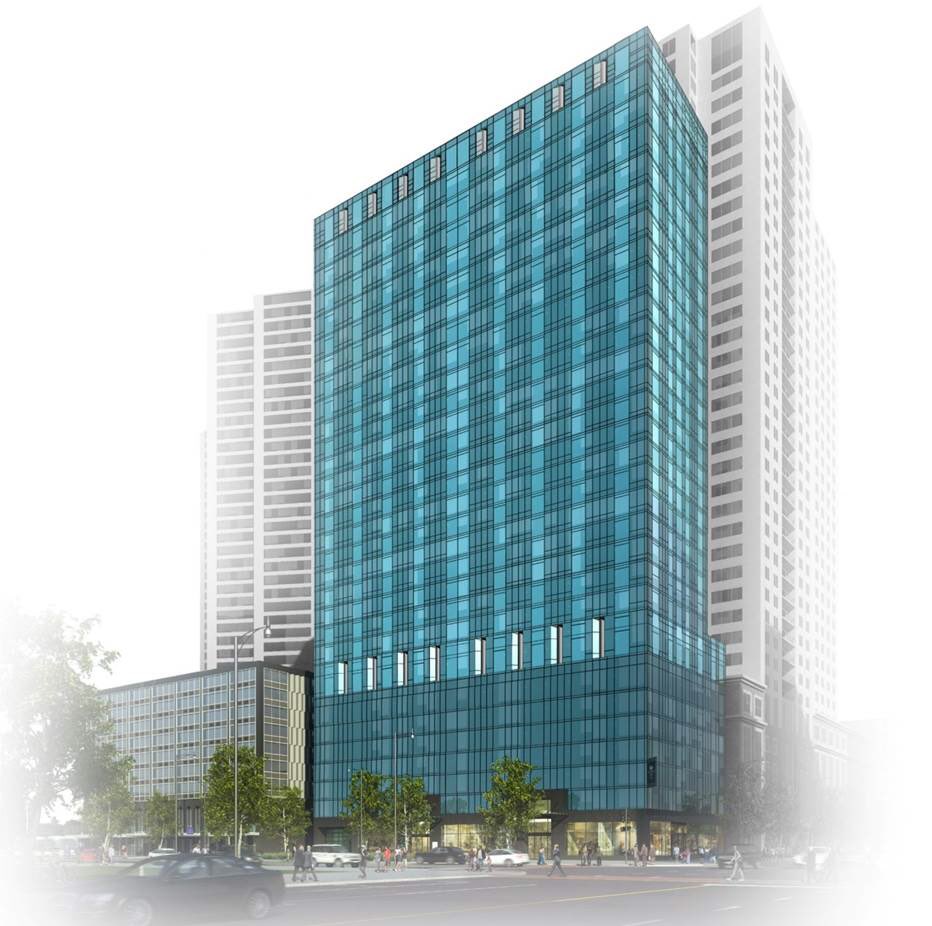 Also note worthy is that it looks like another batch of townhouses are coming to Prairie Avenue (
via Curbed
):
Similar to the Wabash hotel, this townhouse development of twelve, four-story homes required approval under the Chicago Lakefront Protection Ordinance despite not requiring a zoning change. Located at the northeast corner of Prairie and Cullerton, this South Loop property is currently a surface parking lot.