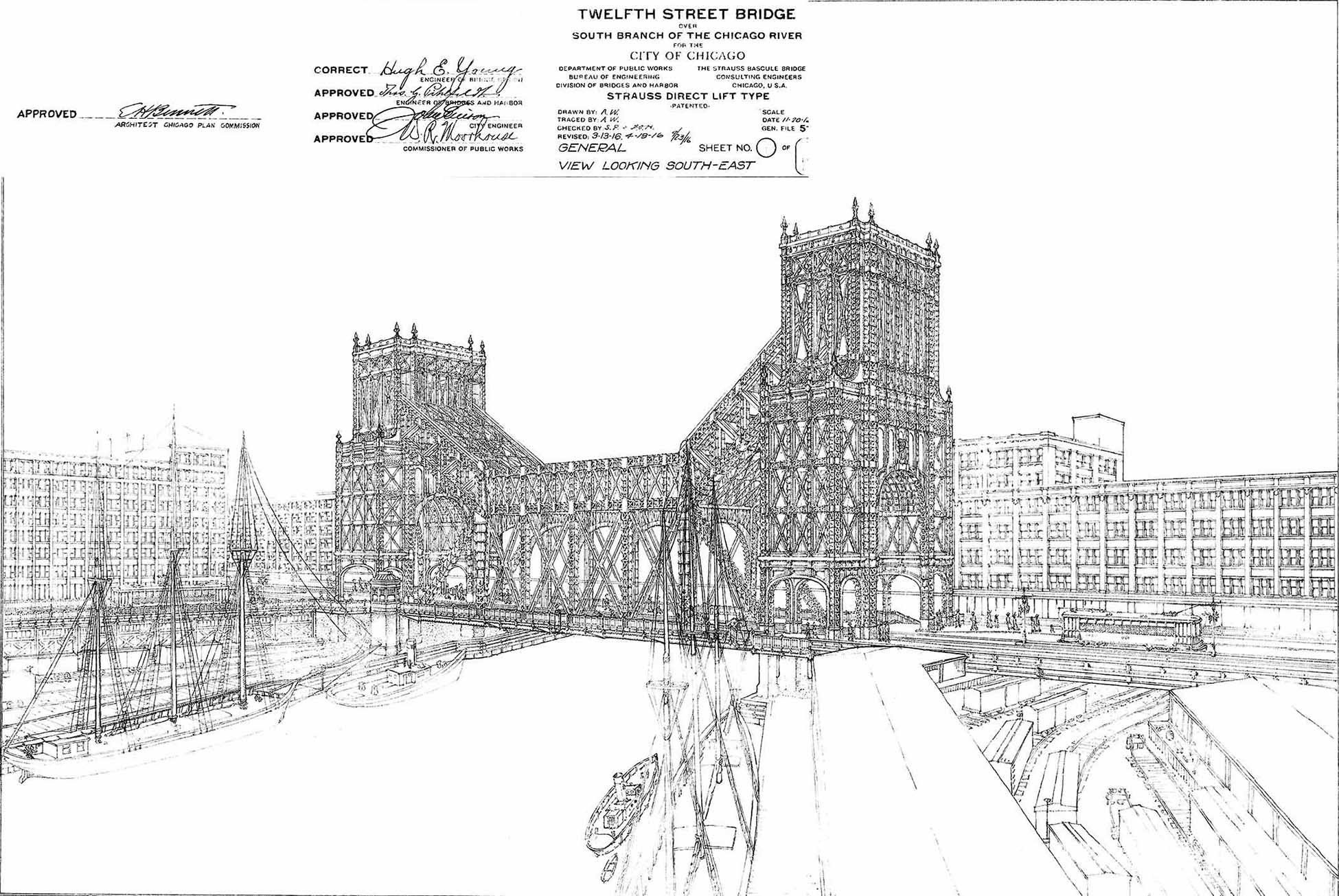 Christopher Holt/Chicago Department of Transportation
Bridges are neat. Bridges in Chicago are iconic.
A reader recently sent us to a story on the website
Forgotten Chicago, that takes a look at what could have been "The 12th Street Bridge"
:
The bridge shown above might be celebrating its 95th Anniversary at Roosevelt Road (formerly 12th Street) were it not for World War I. The impressive and novel steel construction of this bridge could easily be dismissed by today's standards, but at the time it offered a potentially fantastic expression and use of this relatively new material. This patented direct-lift design was developed by Joseph B. Strauss (1870-1938), who is best remembered as the Chief Engineer of the Golden Gate Bridge in San Francisco.
Craziness. Could you imagine this at Roosevelt right now?
A fun
read for history/engineer buffs
.
(Hat tip: JE!)