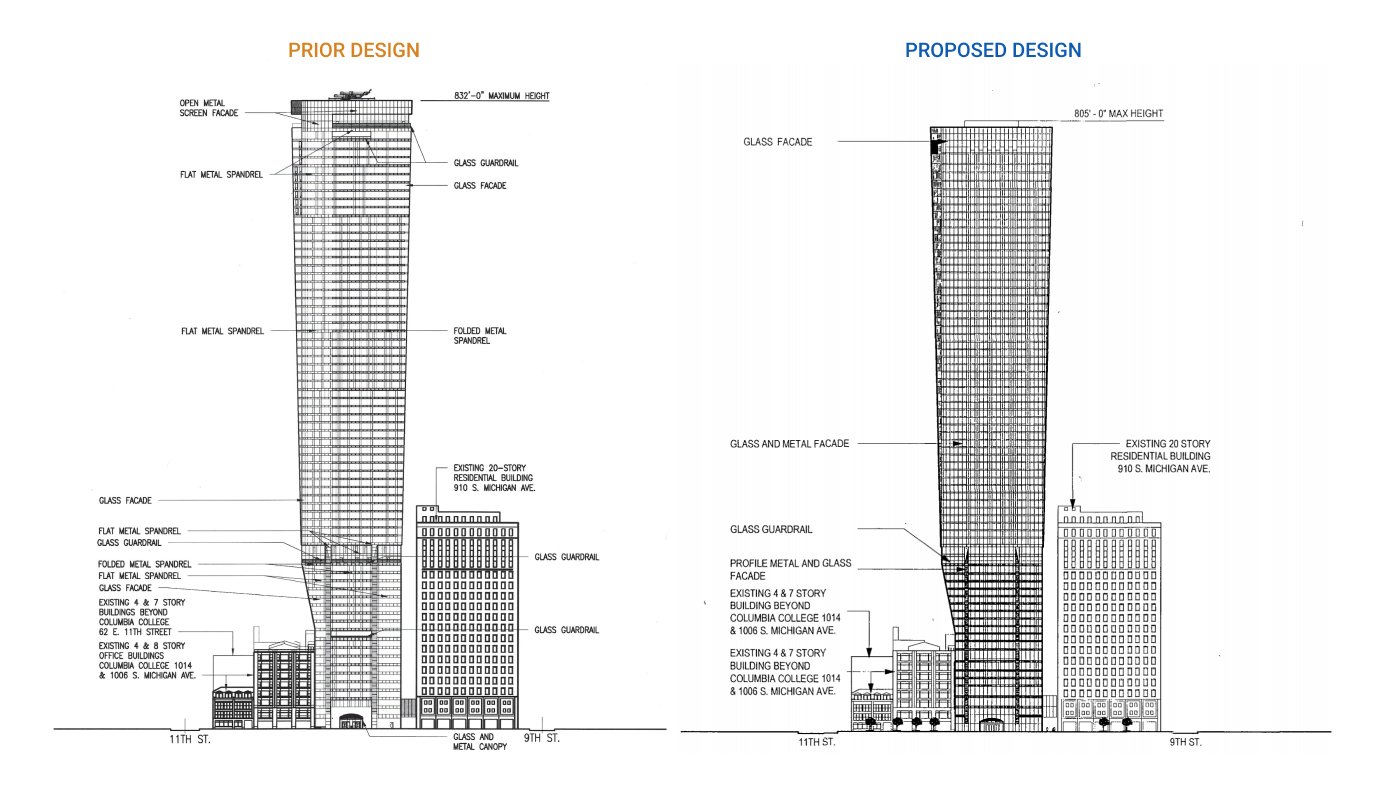 Looks like this is going to move forward (via YIMBY):
Groundbreaking is expected to occur this fall after the Chicago City Council has approved the revised design for 1000M, a long-planned residential skyscraper at 1000 S Michigan Avenue in South Loop. Fronting S Michigan Avenue, the project site is an infill site between E 9th Street and E 11 Street. Currently a stalled construction site, the development already has caissons in the ground. Time Equities and JK Equities are the developers behind the project.

This update design is one of multiple iterations since the building was originally approved as a Planned Development in 2016. Designed by the late Helmut Jahn and his office JAHN, the 73-story tower is now expected to rise 805 feet, reduced from the previous height of 831 feet. The entirely residential building will now hold 738 rental apartments instead of 506 condominiums and offer 325 parking spaces. Additionally 356 bike parking spaces will also be provided. There will be no retail space, with a leasing center for the building taking up the open space on the ground floor.
If it does in fact move forward, it's unfortunate that there won't be any retail opportunity. Curious why that isn't happening as we would imagine Michigan Avenue retail space is pretty valuable these days and could add to the general street vibe.