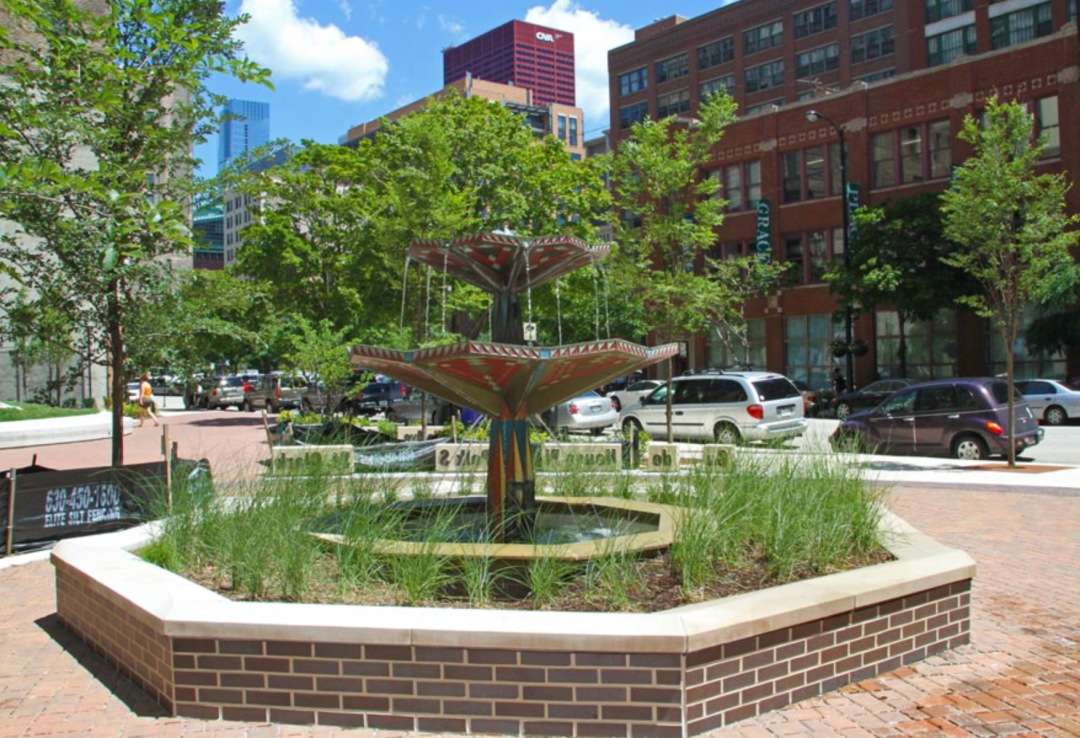 Good news, looks like the Printers Row park fountain is getting fixed (via Block Club):
The Printers Row Fountain is getting a six-figure facelift, thanks to the Printers Row Park Advisory Council, the Chicago Park District and Ald. Sophia King (4th).

The park advisory council began restoration efforts in September, launching a crowdsourcing campaign to defray the cost of the project with the goal of raising $110,000 to upgrade the lighting, repair pump and pipes, replace colored enamel reliefs and polish the fountain's bronze highlights.

The fountain, located inside Printers Row Park, 632 S. Dearborn St., was designed by Edward Winhurst in 1999.

It is unclear if the park advisory council met its goal; members couldn't be reached for comment. But King confirmed that her office would be matching the park district's $10,000 contribution.

"It was a big priority for the park advisory council, and we're happy to add resources. Beautification is important, and it brings safety and other positive things to the neighborhood," said King.
We posted about the drive to get donations back in September and it's great to see this moving forward. It's a lovely little park!