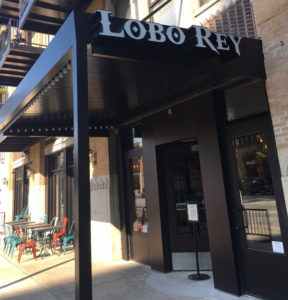 Looks like Lobo Rey's Chef left (
via Eater
):
SOUTH LOOP— Big changes at Lobo Rey where chef Daniel Espinoza, pastry chef Jhoana Ruiz , and much of the staff left on December 23. The Mexican restaurant, which was supposed to mix Japanese flattops with casual taqueria opened in September at 1307 S. Wabash Avenue. The restaurant is still trying to find its identity, just blocks from Soldier Field. Espinoza has gone back to focusing on his Anomar Mexican pop-up.
It was always a intriguing concept, but one we weren't really sure how it would pan out. The Yelp reviews generally seem positive (
4 stars currently
), so we will see what transpires at Lobo Rey.
Has anyone been lately? Any thoughts?