We've always admired the condo building at 1516 S. Wabash for some reason. We like conversion buildings even with all their warts and problems: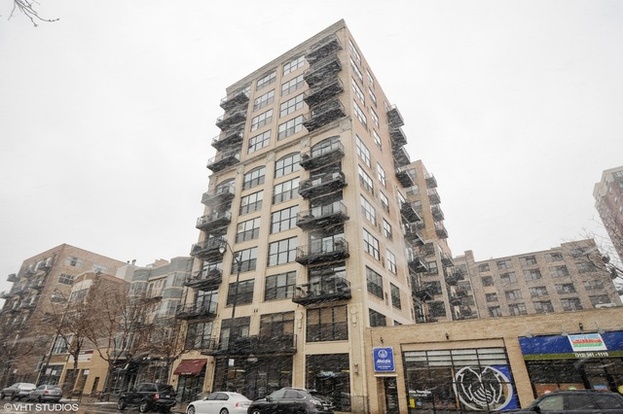 The living space in the building has always appealed to us. Unit #504 (
which has an open house today
) faces North, has a ton of window and has a big kitchen and family area:
The only drawback we see is that the bedrooms are lofted, which is an immediate no-no for some people.
Unit #504 is listed for $289K and is hosting an open house this Saturday (2/27) and Sunday (2/28) from 11 to 1pm. Parking is an additional $25K (indoor) or $10K (outdoor). Also of note is that home owners association dues are listed at $599 per month - which is pretty high for this type of building.
Anyway, if this appeals to you, go check it out!