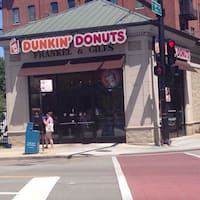 My nightmare comes to the Sloop IRL (via
Chicago Tribune
):
Someone wearing a clown mask and wielding a gun robbed a South Loop Dunkin' Donuts early Thursday, an employee told Chicago police.
In addition to the mask, the robber wore a green coat and green pants to the business in the 1500 block of South Michigan Avenue, but was not further described, police said.

Walking through the front doors just before 1:50 a.m. while an employee was alone in the store, the suspect held a handgun, announced a robbery and demanded the employee open a drawer to the cash register, police said.

The suspect grabbed the whole drawer, with an undisclosed amount of money inside, and ran out the back door, police said.