While the build-up to an announcement was softened last week as news leaked out that Amazon was in "
late negotiations
" with Long Island City in New York and Arlington in Northern Virginia, the final decision still stings.
Chicago always seemed like a long shot if the national media was to believed. Yes, we had almost all the boxes checked for what Amazon was looking for, but at the end, the decision to land in the New York and Washington DC metros didn't feel like a shock.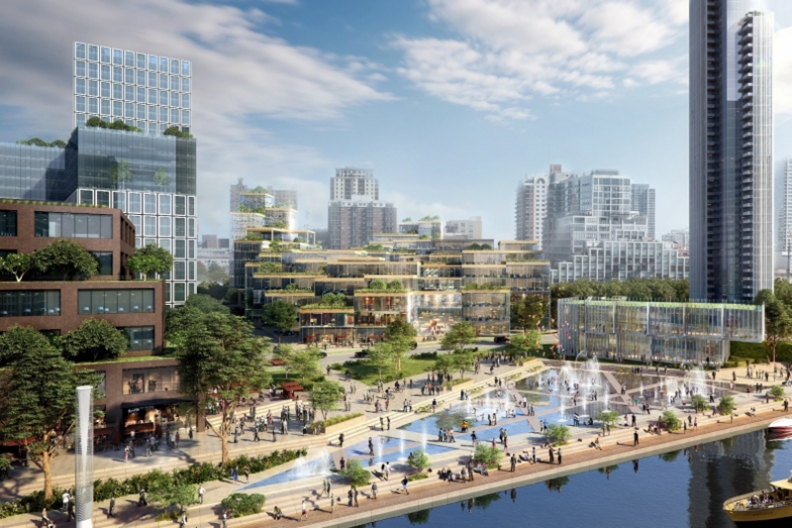 There is a lot to read on the topic. In Chicago, the Tribune writes about "
what's next
" for Chicago and its tech scene. It strikes a positive tone, but the reality is our fine city lags behind many others on this front. Mayor Emanuel was coy in his answers on the topic
claiming NDA confidentiality (which we can respect)
.
Interestingly, much of the press coverage has been negative - granted that's what tends to drive clicks. Popular tech site The Verge has a headline that reads "
Amazon's HQ2 Stunt Could Come Back to Haunt it
" and Quartz writes "
Amazon Had a Chance to Redefine It's Corporate Culture...and Blew it
".
For us in the Sloop, the big question is what will happen with Related Midwest's massive 78 development? We know it's
going in front of the Chicago Plan Commission later this month
, but will the pace of this development slow and change? The simple answer is probably yes.
Will recently defeated Governor Rauner's Discovery Partners Institute technology project
- that was slated for this area - fizzle out? Who knows.
Time will tell. But in the meantime, another game changing development opportunity has been missed.