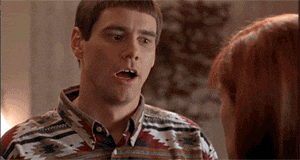 So you're telling me their is chance (via
Chicago Tribune
):
Chicago and Illinois officials reached out to Amazon on Friday in a renewed effort to win a 25,000-job campus that would serve as part of the tech behemoth's second headquarters.
Gov. J.B. Pritzker called Amazon and made "a full-throated pitch" this morning, according to a source from his administration. A City Hall source confirmed the city reached out as well.

The move followed a report from The Washington Post, which Amazon CEO Jeff Bezos owns, that opposition from local politicians has caused Amazon to reconsider its plan to bring the campus to New York City.

Amazon has not yet leased or purchased office space for the campus in New York City, and final approval of state incentives is not expected until 2020, the Post reported.
Don't hold your breath, but at least there is a chance?
As a reminder, it was widely assumed and reported that Amazon was very warm on the South Loop's "78" site.
Stay tuned...