It's 2023 - happy new year!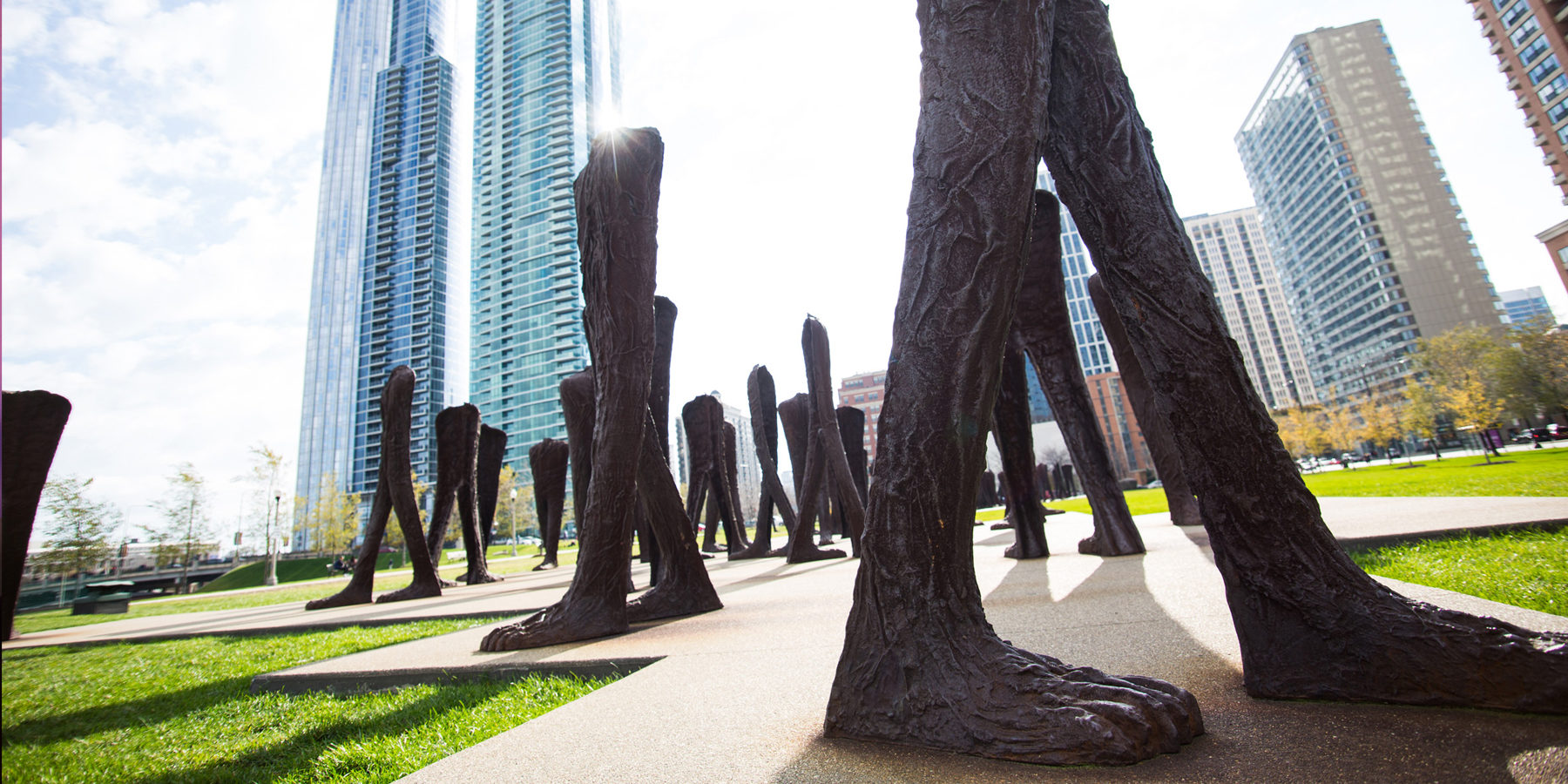 The first image on Google Images (prompt: south loop chicago neighborhood in 2023)
With each passing year, we hear about new technologies that are going to radically change the world. AI has long been one of those technologies and towards the late part of 2022, ChapGPT was getting a ton of attention for its writing potential.
So we thought we would check to see if the robots could take over our Sloopin.
After quickly writing the following prompt:
Write a blog post of what readers should do in the South Loop of Chicago in 2023
The AI quickly did its thing and wrote this out for us:
If you're planning a visit to the South Loop of Chicago in 2023, you'll be pleased to know that there are plenty of things to see and do in this vibrant neighborhood. From cultural institutions to outdoor activities to dining and nightlife, there's something for everyone. Here are a few suggestions for what to do in the South Loop:

Visit a museum: The South Loop is home to many cultural institutions, including the Field Museum, the Art Institute of Chicago, and the Museum of Contemporary Art. Take some time to explore the exhibits and learn about art, science, and history.
Hit the Lakefront Trail: The South Loop is surrounded by green space, including the Lakefront Trail, which stretches for miles along the shores of Lake Michigan. Take a bike ride, run, or walk along the trail and enjoy the beautiful views.
Shop till you drop: The South Loop is home to many shopping destinations, including the popular Roosevelt Collection and the State Street corridor. Browse the stores and boutiques and find something special to take home with you.
Dine out: The South Loop is known for its vibrant dining scene, with a wide range of restaurants offering everything from casual bites to fine dining. Sample the local cuisine and discover new favorite spots.
Enjoy a night out: The South Loop is also home to many bars and clubs, making it a great destination for a night out. Whether you prefer craft cocktails or live music, you'll find something to suit your taste.

Overall, there are so many things to do in the South Loop of Chicago in 2023. Whether you're interested in culture, outdoor activities, shopping, dining, or nightlife, you'll find plenty of options to keep you busy.
At a broad level - not bad suggestions, but also not very specific. For instance, where would the AI recommend we eat out?
So we following up with:
where should I dine out in the South Loop of Chicago in 2023
And....
The South Loop of Chicago is home to a wide range of dining options, so you'll be able to find something to suit your taste and budget. Here are a few highly rated restaurants to consider:

The Gage: This upscale gastropub serves classic American fare with a twist, using locally sourced ingredients. It's known for its extensive craft beer selection and lively atmosphere.
MFK: This trendy seafood spot is known for its oysters, ceviche, and other raw bar offerings, as well as its creative cocktails. The industrial chic decor adds to the atmosphere.
La Sirena Clandestina: This colorful Brazilian-inspired restaurant is known for its delicious grilled meats and vibrant cocktails. The cozy, laid-back atmosphere makes it a great spot for a casual dinner with friends.
The Dawson: This chic bar and restaurant is known for its artisanal cocktails and modern American fare, including small plates, sandwiches, and entrees. The loft-like space is stylish and lively.
Han 202: This popular Korean barbecue spot is known for its high-quality meats and wide selection of sides and banchan (small side dishes). The fun, interactive dining experience is a hit with meat lovers.

These are just a few examples of the many excellent restaurants in the South Loop of Chicago. Whether you're in the mood for casual or fine dining, you'll find plenty of options to suit your taste. It's always a good idea to do some research and read reviews before choosing a restaurant, to help ensure that you have a great dining experience.
While some of these restaurants aren't far from the Sloop, none of them are actually in the neighborhood (by our definition).
So while this tech seems promising, it still has a ways to go in my opinion. What do you think? Should we just let ChatGPT run this blog from now on?